Hello People of Newgrounds! Let us introduce ourselves.
We are Lagartimations Media Entertainment, A Latin American Indie Studio and Distribuiter that we are dedicated to distribute content in our platforms with the permissions of our licensed artists and also we can do original content too.

What we produce?
We are a studio specialize in some other medias, such like comics, ebooks and podcasts. But also, we like to introduce some new things, such like indie films, animations or even game developing. So, we are such a ton of people who can be called "A lizard with varied scales" (Like our slogan, hehe)
So, we are interested to make a ton of things here in newgrounds, cause we see a lot of opportunities to make known our content, and maybe create a fanbase to it. we usually take care on facebook or twitter to make known our stuff, but this time, we want it to expand our creations to a english base. So we choose newgrounds for it, cause we see a ton of stuff we can do in this site. It is not so awesome seeing a lot of talented people in one place? We are so amazed with the ton of people working in their hobbies and artworks, in such a huge place like newgrounds. so, we want to be part of the history of newgrounds too. :D
And you've been asking Who is this lizard as the profile pic? What are this characters in the banner? What is going on with you?
Relax, i'll tell you.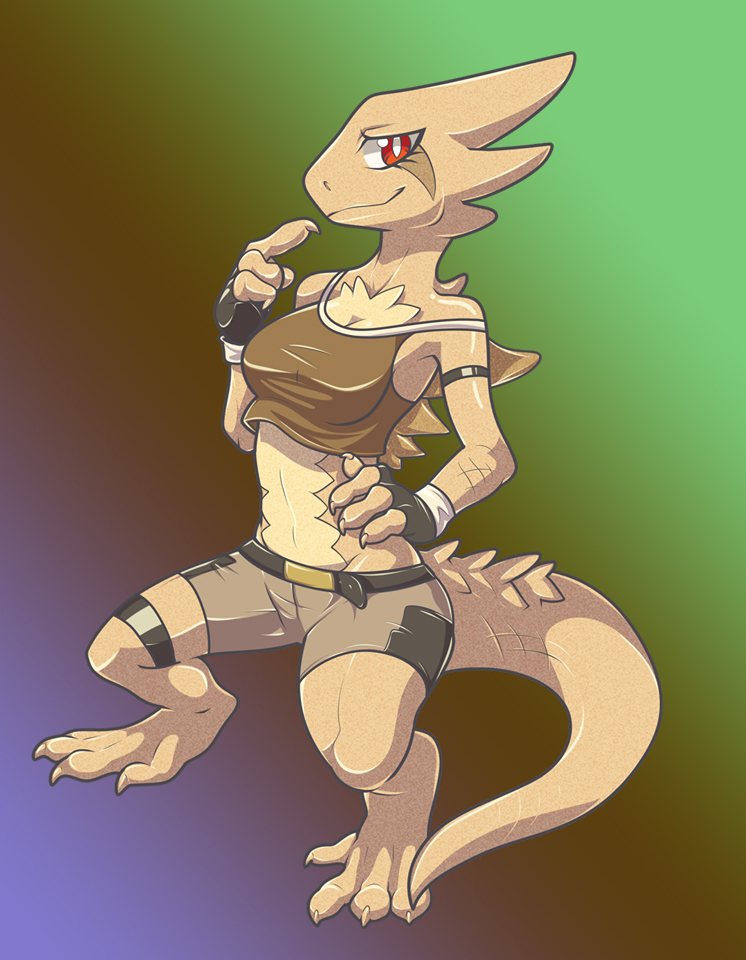 Our Mascot:
The lizard in our profile is our mascot, his name is Hornet. The drawn was made by our artist Abe ChromWolf, and she's the main character of the Inside Lagartimations Studios Comic Series.
You can also see about our original productions, all of those characters are for our original comics series brand wich they are made by different creators.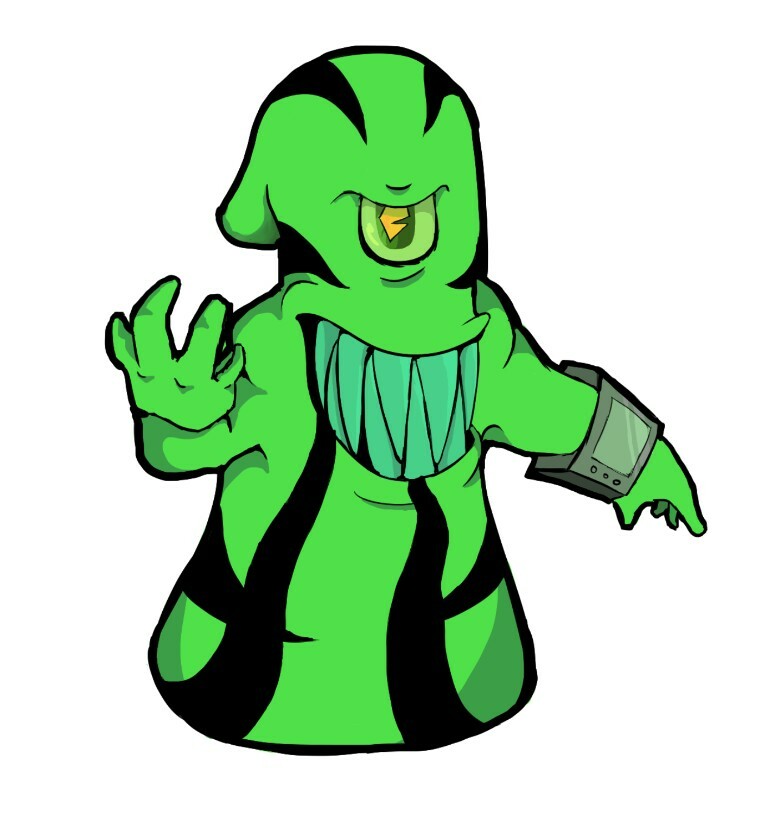 Slime with one eye
This one is Terry, from Proyect Klugon, a Sci-Fi comic series created by Simon D. Sevecek, that tolds the adventures and Mis-adventures of a crew of aliens that want to conquer the world, but they don't realize that his presence on earth is actually a big plan for a big conspiracy around terry's crew and his natal planet, Klugon. (The drawing was made by Iosephus Karazamov)
Check it right here! In tapastic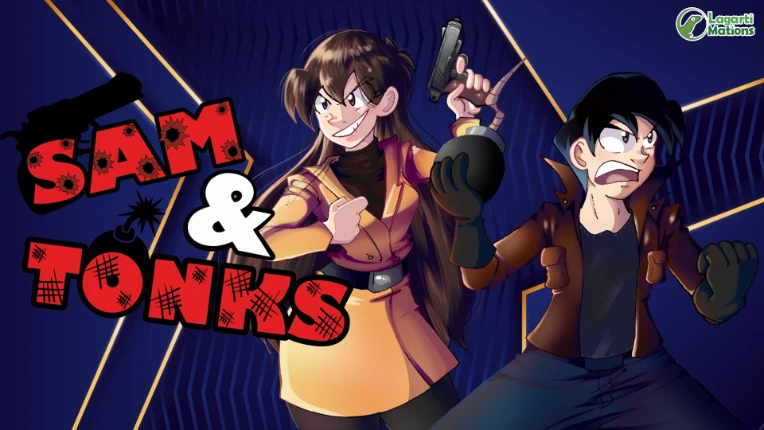 Explosive Duo!
The dinamic duo of Sam & Tonks from the comic Series "Sam & Tonks" (duh, obviously). Those two are so chaotic and so intense that you need to watch it here! Now!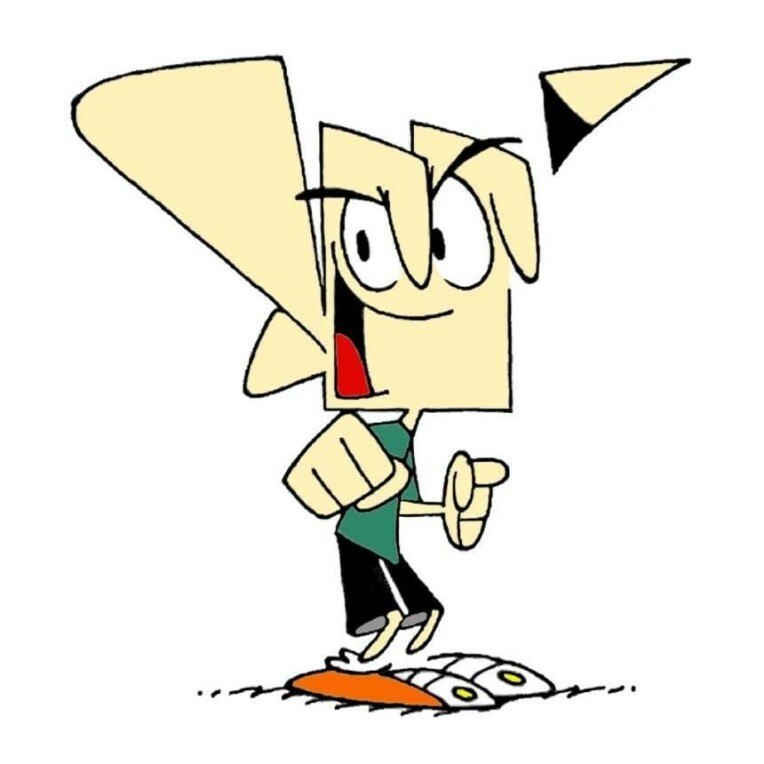 WTF is that?
This one is Ckajon J. Growl (The pronunciation is Keyjon), His is a hyperactive and mostly egocentric kid, that lives with his father a child trapped in a adult body named Junior, His over protective and mostly neurotic mother, Martha, and his not so loveable and rude sister, Marthita. This comic is based on the newspaper comics, on the comic books based in garfield, who his creator, Nacho Velazquez, haves is own inspiration in this comics. (And yes, the people are hands with bodies... ask the creator why they are like that)
His first volume is actually available in our official Patreon in english and Spanish. you check it here: https://www.patreon.com/posts/ckajon-j-growl-1-33899751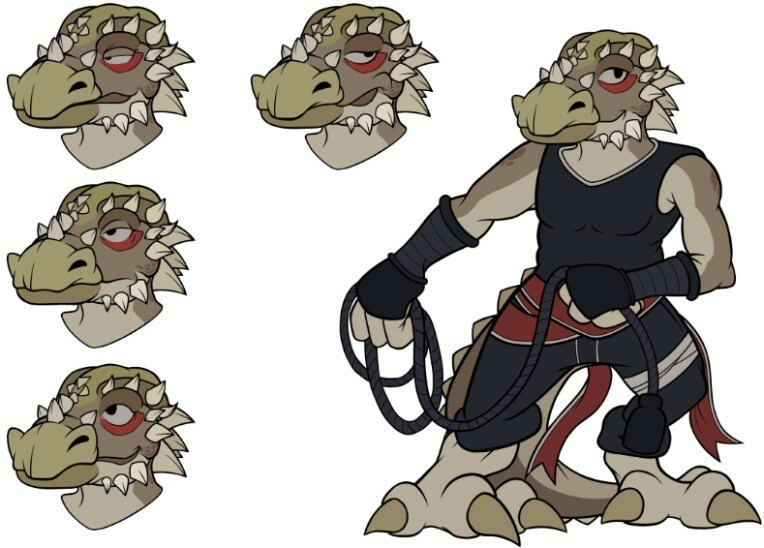 Ninja Dinosaur
This one is Crion, is the protagonist of the Project Varaka. He's one of the masters of an old martial art based in the heat transmition and other techniques called Varaka, which is used to balance the world of dinosaurs and humans, and make the peace in this world. The comic series is Co-Created by Christian Perez, the former leader of Discordiant Lines and Coordinator of Lagartimations Studios, and his other creator the Mexican youtuber Vitto Orozco, or better known as RanaTV.
-----------------------------------------------------------------------------
HOPE YOU LIKE OUR PRODUCTIONS, AND REMEMBER TO SUPPORT US!
And also, we are working in something pretty cool, but for that, we reserve that explanation in our official Patreon page, so you can check by yourself. It's a pretty cool idea, and we hope you can like this comics we are making, we also planning to make a ebooks series from our writers Pasion and Ektor Hellvanov, 2 writers with a huge talent, who also contributes to help us in the quality control in scripts. and also, we are planning to make a fully new podcast programs between our allies and friends of the media. some of those are interview programs, and some others are for other topics. Stay tune for more!
and if you like our stuff, consider support us in patreon, we will always thankful for your help to make our project a huge opportunity, not just for artists, just a brand new generation of content creators, who can make a lot with our name in their careers. :D